Appointments
Ready to make an appointment? Click the link below, or give us a call at (413) 241-6871.
Questions or Comments?
At Baystate Dental of Wilbraham, we make it a point to listen to our patients. So if you've got a question, comment or suggestion, we'd love to hear it. Simply fill out the form below, or if you need immediate assistance, give us a call at (413) 241-6871.
Book Online Now
New MassHealth Patients - Please click here to schedule an appointment at our Springfield location.
Complete the form below to book your appointment today.
See How We're Helping to Deliver Safe Smiles Everyday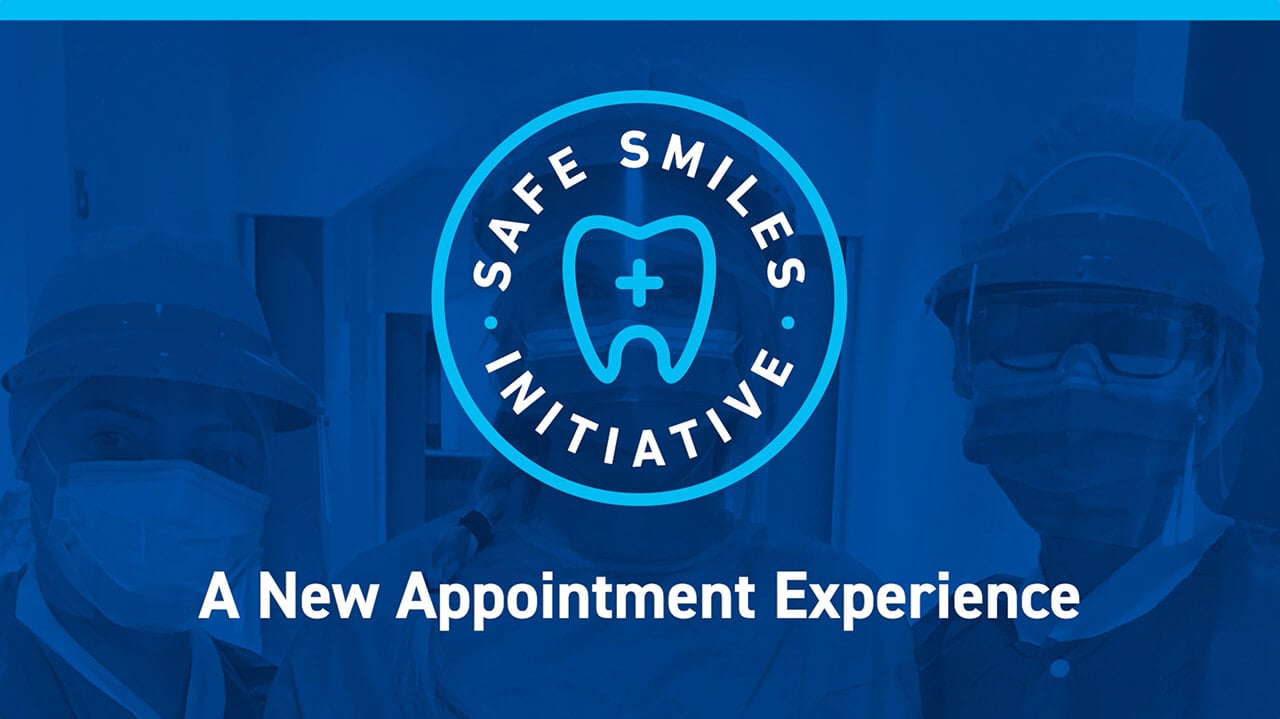 Office Hours
Monday

7:30 AM – 8:00 PM

Tuesday

7:30 AM – 8:00 PM

Wednesday

7:30 AM – 5:00 PM

Thursday

7:30 AM – 5:00 PM

Friday

7:30 AM – 5:00 PM

Saturday

7:30 AM – 2:00 PM
CareCredit
CareCredit is a healthcare credit card designed for your health and wellness needs. Pay for the costs of many treatments and procedures through convenient monthly payments.
Our patients leave smiling


My daughter is nervous in any kind of medical environment. The staff was so cheerful and friendly, from the front desk to the assistants, hygienist, to the dentist. Everyone did their best to make her feel at ease. She was allowed to sit on my lap for the entire visit, and relaxed more and more as everyone prepared her for what they would do and made it all seem very fun. Thank you!

Marcy G.



The absolute best every step of the way…everyone there is so personable, professional and caring. They strive every time to provide the highest level of service and continue to exceed my expectations with each visit. The quality of care is exceptional and the results just make you SMILE!!!

Robin R.



They were very kind and even though i have anxiety they went as slow as needed and didnt make me feel like an inconvince for being a nervous wreck

Pg. P.



Dr Lee and all the staff were wonderful. They had a cancellation appt and called me and completed a lost filling replacement before I left on a trip

Joanne P.



The staff is awesome! They take the time to explain the details of any work needed. The best thing is they treat you like a person not just a number on their billing sheets!!!

Termite72



Everyone here is incredibly nice and welcoming. My daughter felt so comfortable here. It is very clean and the staff was very helpful. I loved bringing my daughter here so much that I made myself an appointment.

Jessica W.



They are amazing!!

Anna V.



Dr. Princewill was amazing. I had a tooth pulled and she did an awesome job! I would recommend this location.

Natasha Q.



So very professional. They are always on time and they make it easy to remember your appointment by texting and emailing you. I LOVE this place as much as you can love a dental office. I would highly recommend them.

Julie S.



I just became a new patient recently. During my first visit they were able to squeeze in a cleaning which wasn't scheduled and one of the Dr's actually did most of the work since they were short staffed which surprised me! Everyone is really friendly and nice! Love this place!

Rebecca L.



Took my 3 year old and the staff was exceptional!

Raquel M.



Very nice workers

Lena P.



They are very nice with their patients.

Richie M.



Awesome experience very friendly people

Jim H.



First time there, absolutely loved it! Very knowledgeable staff and great people. Will be going back again.

Kristopher G.



Great staff!

Samantha C.



I went for a cleaning. LOVE how they use the water pick and the hygenist and doctor were extremely nice and through. I'm not a fan of the dentist but I've gone to this office three times so far and each time was very pleasant.

Ann C.



I was treated with kindness and respect. It was an enjoyable experience, in spite of being at the dentist.

Deborah C.