Root Canals: Everything You Need to Know
Root canals are a routine dental treatment typically performed on a tooth that has extensive decay. The procedure restores the function of your tooth by removing damaged pulp, relieving your symptoms.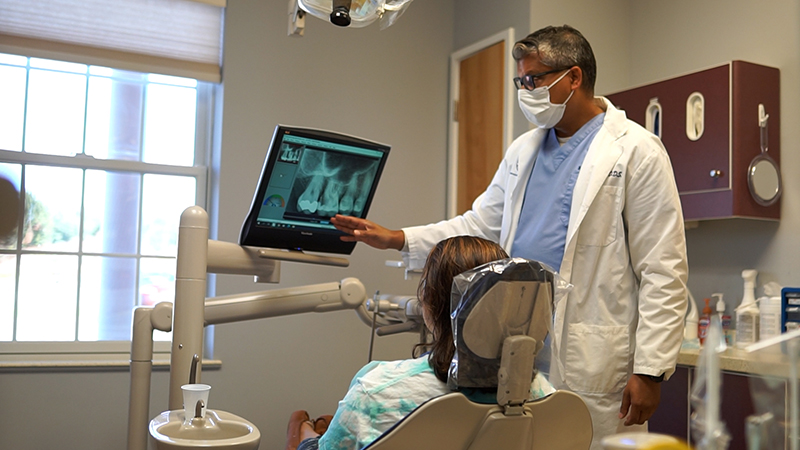 What Are the Signs a Root Canal Is Needed?
Instead of pulling a tooth that is infected, your tooth may be restored with root canal therapy. If you have any of the following symptoms, you may need a root canal:
Moderate to severe toothache
Tenderness or swelling of the gums
Pain when applying pressure to the area
Tooth sensitivity
Discoloration of the painful tooth
What Kind of Dentist Does Root Canals?
A general dentist and an endodontist can perform root canals. An endodontist is a specialist who focuses on more complex cases of root canal therapy. If you're looking for a skilled root canal dentist, call our office today to schedule your appointment.
Guide for Root Canal Treatment
You can expect the procedure to take about one to two hours. These are the steps involved in a root canal procedure, but the actual steps used may vary depending on your particular situation.
1. The tooth will be numbed with a local anesthetic to keep you comfortable during the procedure.
2. A small protective sheet is placed over the area to keep it clean and dry.
3. An opening is made to access the pulp chamber and interior of the tooth.
4. The pulp and decayed nerve tissue are removed, and the dentist uses small tools to clean out and shape the inner part of the tooth.
5. Fluid might be put into the exposed root canals to disinfect the inside of the tooth and remove debris.
6. Once the pulp chamber is cleaned and dried, it's filled with a rubber-like material called gutta-percha.
7. During the final step, the tooth is capped with a permanent crown to strengthen the tooth and restore biting function.
What Will Root Canals Cost for Patients?
The actual amount you are expected to pay for a root canal can vary greatly and depends on which tooth is affected, the total number of roots in the affected tooth, what steps need to be taken to repair the tooth, and if you need treatment from a general dentist or an endodontist. Your dental insurance may also cover some of your treatment costs. To receive a comprehensive evaluation and an estimate of your root canal cost, call our office today to schedule an appointment.
What Are the Most Common Types of Root Canals?
In addition to the standard root canal crown, other options are available depending on your unique dental needs. If your first treatment was unsuccessful, an apicoectomy may be performed. During this procedure, the top part of the tooth's root is removed. Pediatric pulpotomy is another option that leaves the tooth's nerve intact after removing the infected pulp.
Do Root Canals Cause Pain?
You don't have to dread getting this procedure done. With the use of numbing medicine, you should be free of pain during your procedure. Are you ready to get relief in a comfortable environment from qualified dentists?
Contact us to schedule your appointment to receive a root canal in Springfield. Call us today at (413) 507-0115 or request an appointment online.