Dr. Larry Lin received his dental degree from Tufts University School of Dental Medicine. He relocated to Western Massachusetts from Boston and joined our dental practice in 2014. In his free time, Dr. Lin likes to spend time with his wife and two dogs, likes digital photography and reading.
Dr. Larry Lin is a member of:
American Dental Association
Massachusetts Dental Society
Valley District Dental Society
Book Online Now
New MassHealth Patients - Please click here to schedule an appointment at our Springfield location.
Complete the form below to book your appointment today.
See How We're Helping to Deliver Safe Smiles Everyday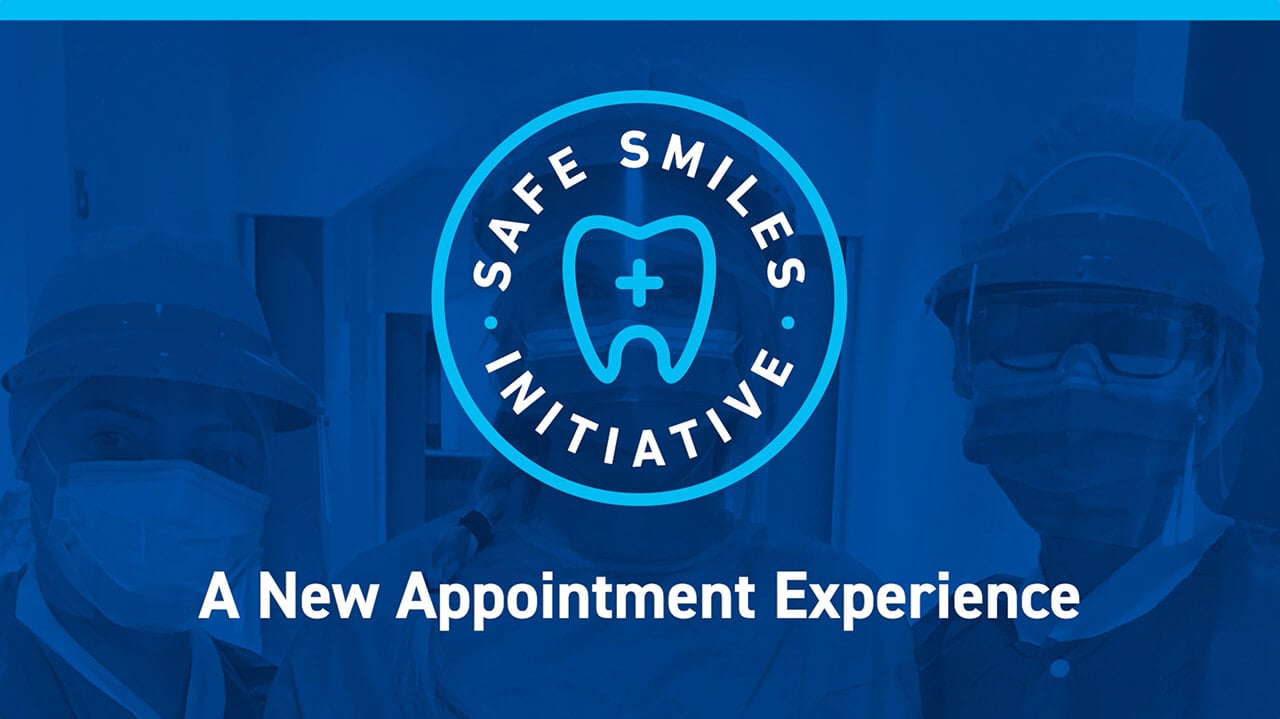 Office Hours
Monday

8:00 AM – 6:00 PM

Tuesday

8:00 AM – 5:00 PM

Wednesday

8:00 AM – 5:00 PM

Thursday

8:00 AM – 5:00 PM

Friday

8:00 AM – 5:00 PM
CareCredit
CareCredit is a healthcare credit card designed for your health and wellness needs. Pay for the costs of many treatments and procedures through convenient monthly payments.
Our patients leave smiling


Going to the dentist can be an anxiety-inducing experience for me. Baystate Dental immediately gave me the opposite feeling. The dentist is down to earth and takes time to explain everything in detail. The assistants and the receptionist are all very pleasant. I feel very comfortable at Baystate Dental and I would highly recommend them to anyone.

Dawn H.



Can't say anything They were quick, curtious, professional when I went. Informed me of what everything would cost well before I needed to pay.

Sean M.



Another outstanding experience at Baystate Dental. Great professional people to deal with.

Kerry V.



Amazing staff and genuinely nice people! They calmed all my fears and made me feel as comfortable as possible!

Frank V.



My first appointment was great! Both the hygienist and the doctor made me feel very comfortable and trusting. The receptionist was amazing she made me feel very at ease about my future work to be done. Definitely would highly recommend this place! Staffers heat and they love what they do.

Vera H.



I have been going to Baystate Dental for all of my dental needs since 2010. I love the Ludlow office because they are always so kind and helpful. Very little wait room time (~5 minutes) and the appointments are very quick (~30 minutes). The dental hygienists do a great job and all of the while, they love to chat with you and make you feel comfortable. I also had my wisdom teeth removed through Bay…

Kelley B.



Had a pain free great experience appointment today for the start of my crown! Temp one is in place and feels great!

Glen S.



Sarah is the best hygienist. She is gentle, kind, and very good at what she does. The receptionist is very nice and the office is small and very nice.

Tim V.



I'm a new patient and had a problem before my first visit and they squeezed me in and are fixing the issue my former dentist couldn't.

Glen S.



I have been going to Baystate Dental in Ludlow for a few years and am very happy with the care I get! Everyone is always very friendly and helpful! I recommend everyone to switch to them!!!

Valerie H.



Very friendly and professional.

Jenna B.



Wonderful! Abousuley wonderful with kids! Highly recommended this office!!!

Julie M.



Great service always able to help.

Alex B.



Love the staff here! They have so much patience with my boys… always happy and smiling!

Michelle P.



Great experience from start to finish!

Mike M.



Everyone should be so fortunate as to have a dental hygienist of Patty's knowledge, thoroughness & caring. She is a gem! I highly recommend Baystate Dental.

Jettie M.



A very pleasant experience. The staff is very friendly and out going.

SUSAN



My 6 year old son is never afraid to go to the dentist because of the friendly and gentle staff at Baystate Dental in Ludlow, MA. The hygienists and Dr. Li put him at ease with their nice sense of humor and a great rapport with children. I would highly recommend Baystate Dental.

Tanya



I have been going to Baystate Dental in Ludlow for a few years and am very happy with the care I get! Everyone is always very friendly and helpful! I recommend everyone to switch to them!!!

Valerie H.



Very friendly. Office is clean. A great place to go.

Todd