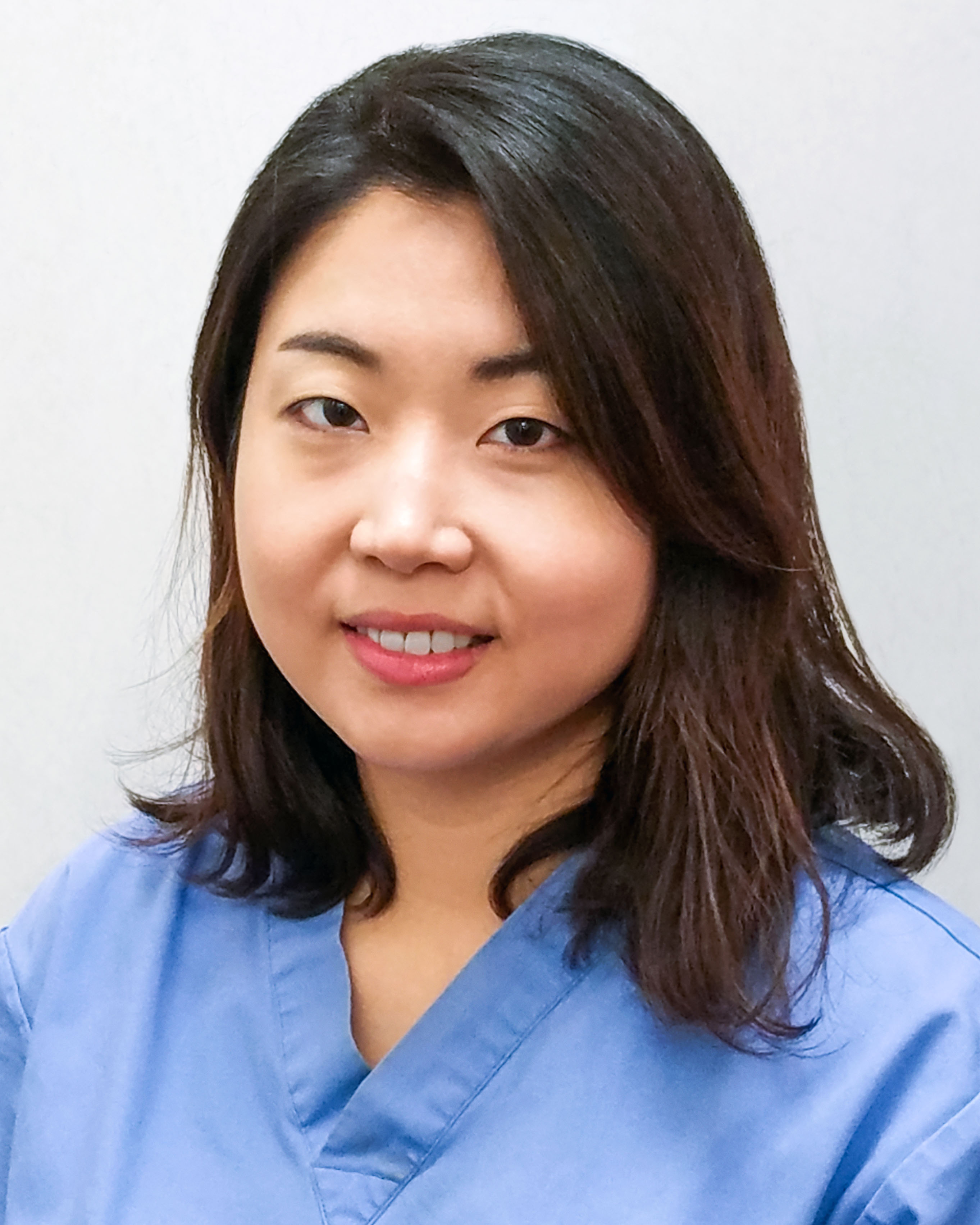 Dr. Park received her dental degree from New York University College of Dentistry. Prior to that, she earned a bachelor's degree in Psychology from University of Illinois at Urbana-Champaign. Dr. Park is fluent in Korean and has been on our team of professional dentists since 2013.
Dr. Park provides care in all facets of dentistry including:
Endodontics
Periodontics
Oral Surgery
Invisalign
Dr. Park is a member of the:
American Dental Association
Massachusetts Dental Society
Office Hours
Monday

7:30 AM – 5:00 PM

Tuesday

7:30 AM – 8:00 PM

Wednesday

7:30 AM – 8:00 PM

Thursday

7:30 AM – 8:00 PM

Friday

7:30 AM – 5:00 PM

Saturday

8:00 AM – 2:00 PM
Open Saturdays once every seven weeks.
CareCredit
CareCredit is a healthcare credit card designed for your health and wellness needs. Pay for the costs of many treatments and procedures through convenient monthly payments.
Our patients leave smiling


Awesome job. I was very impressed. My longtime Dentist had retired this year. We were transferred to another dental office and it was an unpleasant experience dealing with them. So I brought my family to Baystate Dental and it was a breath of fresh air. Very professional staff made it an enjoyable experience.

Peter Y.



I love going here because I'm always in and out. Great service and employees. Definitely recommend to all.

Jennyliz V.



Had 2 teeth removed on Tuesday November 21 by Dr kapoo , he's such a great guy and his assistant Roberto , I thank you both… and happy thanksgiving..

Robbin W.



Such a pleasant experience every visit! (Nobody says that about the dentist!!) the staff is friendly and helpful. No pressure to by fancy tooth brushes or whitening that isn't necessary and no lectures about flossing!! As a patient I felt respected and comfortable

Stephanie L.



This was my first time at this office. I got a cleaning by Sarah T. and it was the best cleaning I got in years. She was really kind and gentle.

Ana P.



Dr. Coughlin and his team made my recent wisdom teeth extraction an easy and excellent experience. Thanks for the thoughtful pre- and post-event, too!

Christina B.



Was greeted by Sarah right on my scheduled time. Sarah was pleasant and informed me of what was going on within my mouth and explained what I could do to correct any problems that I might have. It was easy to make a follow up appointment.

Ed M.



What a pleasant experience! I have had very high anxiety about going to the dentist but everyone here at the Longmeadow office quickly put my fears to rest. Very friendly staff, Dr Kevin was amazing as was Roberto. I am actually looking forward to my next appointment! Will definitely recommend this wonderful office to everyone I know! Thanks again!!

Ellie K.



Great dentists and staff… So pleased with everything! I would highly recommend these professionals!!

Judy L.



Dr. Kapoor is absolutely amazing!!! I have been terrified of the dentist since I was a child (I am currently in my late 20s so it's been a lifelong fear). He is the first dentist that I have gone to that I have not been dreading each visit. I broke my two front teeth when I was younger and he just did the procedure to put crowns on my front teeth. They look fantastic and the whole process was re…

Kalia H.



Very professional, considerate and informative dentists and hygienists

KJ S.



I had my wisdom tooth taken out in this location and all I remember was sitting down, them putting a mask on my face and me driving home. It was awesome and they were very caring and professional.

Oscar S.



Unfortunately I'm one of those people who have sever anxiety with the dentist. I let them know each visit and it has been nothing but pleasant. Dr. Park and Jenn are so helpful and kind!

Heather L.



The Longmeadow staff was very polite and thorough. The office was also neat and clean. I normally avoid the dentist, but with my great experience here I will return for my routine visits. Thank you!

Damalia C.



I have been a patient at Baystate Dental for several years. I have enjoyed every visit, from the cleanings – to my tooth extraction. The staff is knowledgeable, courteous, kind – and explains everything in easy to understand terms. I strongly urge you to consider using the services at Baystate Dental.

Raymond R.



Really friendly staff. Very thorough intake process. Hint – make sure when you are a first time patient that you add extra time for the paperwork. The team budgets this time by adding twenty minutes to your appointment.

Mary S.



Allow this "dentophobe" (I made that up) to tell you this group of professionals surpasses all others! Friendly, calming, fun, innovative. The front desk staff will make you feel like family. They're great! I no longer dread the dentist. Thank you Dr. Kapoor! You're the best!

Gail M.



Dr haan was amazing. Very friendly and explained the process. I felt very comfortable!

Roscoe C.



I love going to the dentist. The staff is extremely friendly and it's always a pleasant visit!

Anthony R.



Very professional but small enough to feel personalized

Richard V.