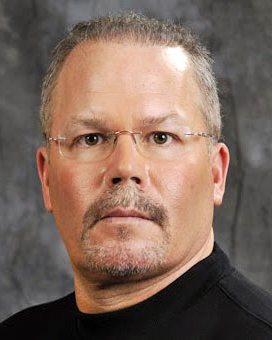 Dr. Kevin Coughlin grew up in Feeding Hills, Massachusetts. He received his dental degree from Tufts University School of Medicine and his bachelor's degree from Springfield College. He is now an Adjunct Assistant Professor in the Department of Comprehensive Care at Tufts University School of Dental Medicine. Dr. Coughlin also holds an MBA from Western New England College.
Prior to graduation he spent time as a resident general dentist in Togas, Maine at the oldest VA hospital in the country. In 1983, Dr. Coughlin began practicing in what was to become the first Baystate Dental office in Springfield. He is currently on the staff at Baystate Medical Center, Mercy Hospital and Mary Lane Hospital. Dr. Kevin Coughlin is one of the only dentists in the country with both a Fellowship and Mastership in the Academy of General Dentistry. He is also a Fellow in the American Academy of Implantology and a certified instructor in the International Association of Orthodontics.
Dr. Kevin Coughlin provides care in all facets of dentistry including:
Oral surgery
Orthodontics
Periodontics
Endodontics
Invisalign
Pediatric dentistry
Temporomandibular joint (TMJ) dental care
Implantology
Dr. Kevin Coughlin is a member of the:
American Dental Society
American Dental Society of Anesthesiology
American Academy of Implant Dentistry
American Academy of Cosmetic Dentistry
International Association of Orthodontics
Valley District Dental Society
Dr. Kevin Coughlin is a life-long sports enthusiast and enjoys sailing and being on the golf course when time permits.
Publications: