If you're experiencing a DENTAL emergency, or need to schedule an appointment with one of our SPECIALISTS, please call our office directly at (413) 241-6913.
New MassHealth Patients - Please click here to schedule an appointment at our Springfield location.
See How We're Helping to Deliver Safe Smiles Everyday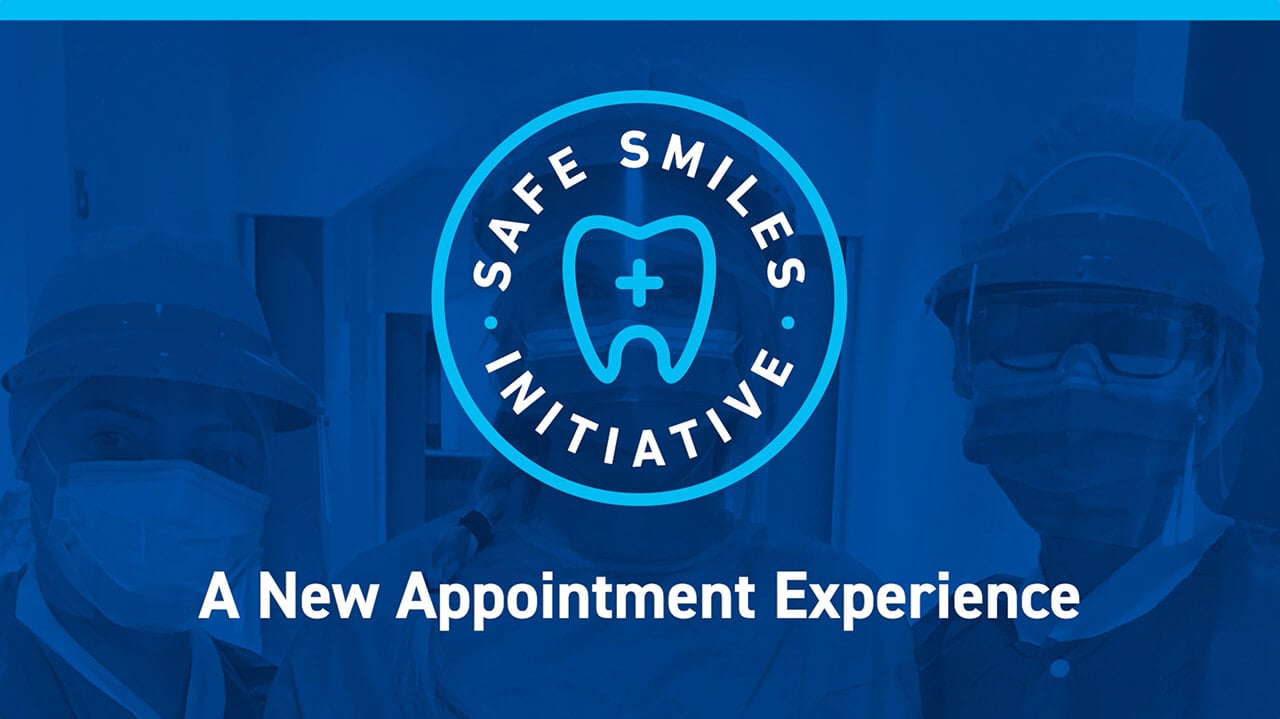 Office Hours
Monday

7:30 AM – 7:00 PM

Tuesday

7:30 AM – 7:00 PM

Wednesday

7:30 AM – 5:00 PM

Thursday

7:30 AM – 5:00 PM

Friday

7:30 AM – 5:00 PM
* Saturday by appointment.
CareCredit
CareCredit is a healthcare credit card designed for your health and wellness needs. Pay for the costs of many treatments and procedures through convenient monthly payments.
Our patients leave smiling


Went here for my first time today and I was very impressed with both the atmosphere and service. The waiting room was very clean and the staff are friendly, explain things thoroughly and make you feel comfortable. The entire office was immaculate and the exam itself was quite pleasant. They are considerate about your comfort and want to make sure you understand everything before you make any decis…

Christina B.



Very nice place felt very welcome, explained to me really well what was going on and my treatment options. Very nice place

Ciara G.



Very friendly and accommodating staff.

Melissa L.



Fantastic dental experience! I hadn't been to the dentist since high school (10 years ago) so I was incredibly nervous about it. My hygienist was an absolute delight. In her words, a complete judgement free zone! She was informative, and helped explain everything she was doing in a way I could understand. I will be getting my wisdom teeth out in January and I'm not worried because I know I'm…

Ashley P.



Very pleasant and nice to patients! Both hygienist and doctor respect your time and other plans you may have for the day!

Rosina S.



Clean, everyone is so friendly and the office is very easy to get to!

Heather



My experience at Baystate Dental was exceptional! Every member of the staff was helpful, professional and friendly. I'm thrilled that my emergency situation was treated in a manner that put me completely at ease and I'm confident that the results will be excellent. Dr. Stephanie Plonski will be my dentist forever!

Laura M.



Stacy was mt dentist and did great their staff is excellent

Frank S.



Really nice people and easy to talk to!!!

Rebecca L.



I had a root canal done and the staff was great. I finally found a dentist Iike and trust. Thanks Baystate Dental for keeping a nervous wreck calm.

Laura H.



Best dentist and best assistance. I had three fillings today and I didn't feel a thing. They are very professional and friendly.

Rachel H.



Excellent surgeons

Tim B.



Very pleasant and helpful staff and a clean facility! Overall a great experience!

Joshua M.



Best dentists since my childhood! Would recommend them to everyone for all dental needs

Karen W.



Super friendly. Definitely very detailed on how they work and consider the patient/clients confort. Jason was super nice during visit.

Neilini M.



Great place, everyone was very nice and accommodating. The dentist seemed very knowledgeable and answered all my questions.

Alexandra M.



The best ever, can't thank Dr. Haluch and his amazing staff enough. Thank you so much…

Jeffrey T.



This office is the best! I saw Dr. Princewill today and I can't say enough about the wonderful care I received. Also Debbie and Melissa thank you both for being so caring. Bridgett and Nicole also a big thank you to you both!

Debbie D.



Dr Haluch and his staff are amazing! Every time I come to the office they always do their best to make me feel comfortable (I'm highly afraid of the dentist!). I recommend anyone looking for a caring and friendly place to go see them! All the doctors are the best!

Jackie M.



Great service! Always on time for appointments. Friendly and knowledgeable staff. Dr Haluch is very knowledgeable and I trust in him and all his staff.

Helder P.



This is a great dental office. They offer a variety of services and I have never had to wait more than 5 minutes to get called in. The staff is very polite. I had a tooth pulled by Dr. Haluch last year and had a lot of anxiety about it and he made is a very unstressful experience for me. Their hygienists that do the cleanings are always very thorough and helpful too and checking out is a snap.

A U.



I have been going to Baystate Dental for the past few years now and I have always had a great experience. My hygienist Erin is the best and the front desk and the rest of the staff are always great as well.

Chris H.



Hubby was a nervous wreck to have extraction..Dr. Halluch was awesome!! He is now going to keep up going regularly because Dr .Halluch really made it a positive experience..great job baystate dental!!

Laurie O.



I just love the dentists here! I had a seriously bad experience at my former dentist's and was so leery of trying a new one. My experiences here have been just so wonderful! I even recommend the dentists at Baystate Dental to my friends!

Denise W.



Great service and the nicest people

George F.



Experience could not have been better! Debbie was great and Dr. Haluch was fabulous!!

Sue L.



All went well with my first visit at the Chicopee office. My Tuesday visit for a broken tooth went well although the repair could not be done at that point. Luckily I was able to get an appt for the repair in three days because of a cancelation.

Paul D.



I will never go to another dentist again. The staff are great. Dr. Circosta is amazing. He made me feel so much better about myself. I would only recommend this office ! I actually look forward to each visit. Amy is wonderful as well. Thank you for everything Dr. Circosta. I can't wait until the work is complete!

Mel197923



My first visit at Baystate Dental PC was very nice. People were friendly and professional and the office was nice and clean. Everything was explained to me and I understood. If I would give out a grade for my experience I would give them an A.

Katie M.