General Dentist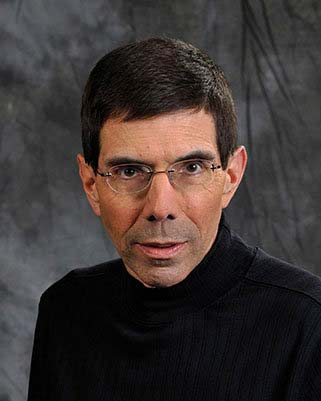 Dr. Gary Circosta was born and raised in Springfield, Massachusetts. He received his dental degree from the University of Pennsylvania's School of Dental Medicine and his bachelor's degree from Bates College.
Dr. Circosta is an owner of Baystate Dental and his main interests have evolved towards the aesthetic aspects of dental care. Dr. Gary Circosta is certified in the Invisalign orthodontic technique and is certified to provide "mini" dental implants.
Nicole Antaya, RDH
Hygienist
Jillian Barnard, RDH
Hygienist
Jonathan Haluch, RDH
Hygienist
Billie Lahr, RDH
Hygienist
Office Hours
Monday

7:30 AM – 5:00 PM

Tuesday

7:30 AM – 5:00 PM

Wednesday

7:30 AM – 5:00 PM

Thursday

7:30 AM – 5:00 PM

Friday

7:30 AM – 5:00 PM

Saturday

7:30 AM – 2:00 PM
* Open Saturday once every six weeks.
CareCredit
CareCredit is a healthcare credit card designed for your health and wellness needs. Pay for the costs of many treatments and procedures through convenient monthly payments.
Our patients leave smiling


well taken care of minimal time for services. Very nice people to deal with.

James R.



Literally the ladies here are fantastic, make you feel so comfortable like your not even in the dentist office. I went here for a filling the other day and they were done in 40 mins with no pain at all. Love this office!

Christine B.



best dentist I have honestly went to. They listened to my concerns and helped ease my anxiety of going to the dentist. They're very personable and super friendly. Payment plans are easy to get and they are affordable. I just had 2 teeth pulled one of which became surgical and I had a few issues after but they helped me feel more comfortable so I can heal and be 100% again. 10/10 would recommend.…

Bonnie P.



I was made to feel very comfortable and was explained everything to my satisfaction.

Kimberly S.



Great experience as always, on schedule, friendly staff. Highly recommend.

Andy M.



Going to Baystate Dental in Belchertown is the best dental experience in Massachusetts I've ever had. I would not trust bringing my children anywhere else. The receptionists as well as the hygienists and dentists are both perfessional and personable. They provide many dental services even Botox and many payment options and accept most insurances.

Pam W.



My son is always well taken care of, they're great with children. Everyone is kind and friendly and the building is always very clean. We like the individual rooms too.

Ashley H.



Thank you for patiently explaining why my gums were bothering me and offering a possible solution

Bonnie P.



Great hygienist! He was very good with my daughter

Jamie F.



well taken care of minimal time for services. Very nice people to deal with.

James R.



Received well by staff and I did not have to wait long and the atmosphere was pleasant and they provided state of the art equipment and everything was explained well by staff.

Mona P.



well taken care of minimal time for services. Very nice people to deal with.

James R.



This is the best dental care I've ever received. They're professional, compassionate and efficient.

Katharine W.



Very nice staff. The hygienist was very nice he actually sat there and talked to me got to know me the doctor she was a very nice personable very sweet definitely would recommend them to anybody

Kayla P.



This is the best Dental Office I have ever been to.

Claire G.



The whole staff is great especially Shannon at the reception desk. I've seen a few dentists there, but I was lucky enough to get Dr. Park today. All the dentists are friendly, but Dr. Park is extremely nice and really listened me and what my problems were.

Steven K.



Wonderful staff

Steve B.



I've had work done by I believe 4 different doctors. All have been great experiences.

Steven M.



Friendly and caring staff. Best dentist I've been to.

Briana H.



The staff was very warm and inviting from the moment we walked through the door. Jill our hygienist does a amazing job and is so patience. Sarah the assistant is understanding and pleasant, very knowledgeable. Dr Park does an amazing job with kids and has a heart of gold. I will be telling everyone I know to go to Baystate Dental in Belchertown.

Sarah A.