Posted under:
General
Posted on: April 26, 2021
Why Flossing Is a Must, Not a Maybe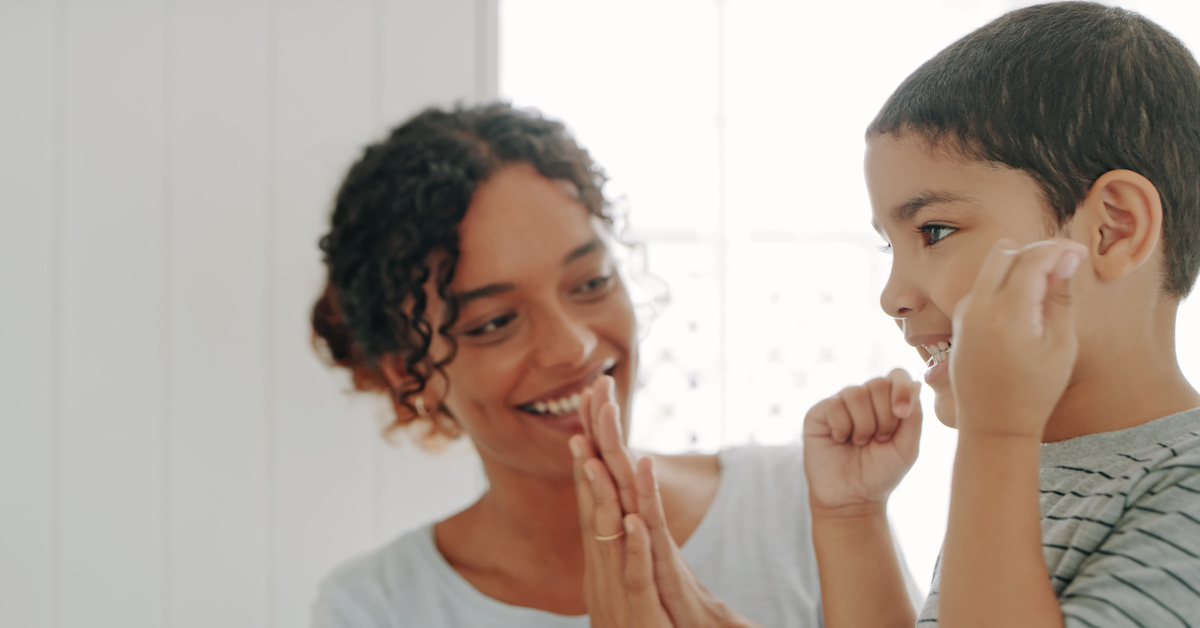 You can run and you can hide, but you can't deny the need for flossing. You may think that daily brushing is good enough to keep teeth healthy, but according to dentists, it's only a good start. It may come as a surprise, but that skinny strand of floss is the only thing that's tough enough to clean plaque from between teeth and gums. If not removed, that plaque can cause decay, disease, and dental damage that could have been avoided with a simple string of floss.
Flossing is essential for the protection it provides. The sugars in foods cling to teeth and gums and if they're not removed on a daily basis, they're converted into acids that attack the delicate tooth enamel. These acids soon harden into a layer of plaque that quickly leads to tooth decay, swollen gums, and gum disease. But this dental care drama can all be avoided with minutes of flossing each day.
While flossing is great for your teeth and gums, it may also be good for your body. There's growing evidence of the link between periodontal diseases and systemic diseases like cardiovascular diseases, diabetes, pneumonia, and even obesity. While the research is ongoing, some dentists think that the link lies in the inflammation caused by oral bacteria. Yet by simply flossing every day, you can remove that bad bacteria and reduce your risk for those health conditions.
Flossing is vital for everyone at every age, but some are more vulnerable to tooth decay and gum disease. People with serious health conditions or take certain medications may have lower levels of saliva. Since saliva continually cleanses the mouth of bacteria, a lower level means less protection, so flossing is especially important if you're dealing with these concerns. If you experience these health conditions, talk to your dentist for guidance on good dental care.
Now that you know the need for flossing, you need to know the right way to floss. Take a long length of floss and gently bring it toward the base of the tooth and then carefully pull it along each side. This will ensure that you're reaching and removing the plaque and particles from every crevice. Repeat this gentle motion on every tooth with a fresh section of floss.
Kids Need to Floss Too!
Flossing can be a challenge with children, but it's essential for their dental health. Regular flossing helps fight plaque, clean teeth, improve breath, and prevent major dental care problems. Your dentist will tell you that flossing once daily is as important as brushing twice daily, making it one habit that you must teach your children. Children can begin learning about flossing as soon as two teeth emerge side by side. You can begin teaching them about the sensations and establishing the flossing habit at this early age. It isn't always easy to teach these tedious dental care habits, but the value is priceless.
5 Fun Ways to Get Kids Flossing
Track Their Success – Create a flossing chart and hang it on the bathroom wall. Add a colorful sticker to the chart each time your child flosses. Then offer an incentive for flossing many days in a row, such as staying up later or going to the movies.
Turn It Into Fun and Games – Make flossing fun by turning the dental care habit into a dance party or adventure story. Find a lively song and ask kids to floss to the beat. Or tell a thrilling tale about how floss fighters beat bad bacteria. With a little creativity, flossing can be lots of fun.
Get Tiny Tools – While adults get plain packs of floss, kids have much cooler choices with special flossing tools made just for them. The most popular are floss sticks, which come in bright colors and some even glow in the dark. They're easy for kids to hold, but their small size means that more than one is usually needed to floss all of their tiny teeth.
Praise Their Performance – Kids respond to positive reinforcement, so make it a habit to praise their flossing. By giving your kiddos kudos for flossing, it makes them feel good about this new healthy habit and motivates them to floss forever.
Lead by Example – Children usually learn from their parents, so flossing on a regular basis encourages them to do the same. Turn flossing into a family event and let everyone have the healthy rewards.
Simple Steps for Foolproof Flossing
According to the American Dental Hygienists Association, there are just four easy steps to proper flossing:
Wind – Take about 18 inches of floss between your thumbs and index fingers and pull tightly to create a taut strand.
Guide – Your index fingers should lead the floss between the top and bottom of each tooth.
Glide – Move the floss smoothly and gently between teeth in a gliding motion.
Slide – Use a clean section of floss for each tooth and carefully move the floss up and down over the surface of each tooth and under the gumline.
If you don't like regular floss, try using a hand-held flosser. The technique for flossing is similar to using standard floss, but you just hold the handle of the flosser instead of the stretch of string. There are also electric flossers that also use this technique.
If you need to floss around braces or other dental work, be careful not to let the floss get tangled. Your dentist can show you how to use special orthodontic floss or floss threaders that enable you to floss in smaller spaces. Then use the same steps you would with standard floss. No matter which type of floss you use, it's important to be gentle to avoid doing damage.
If you repeat this process every day, then flossing will soon become a healthy habit you won't want to live without. If you have any questions on flossing form, ask an expert in family dentistry at Baystate Dental for some helpful hints on this healthy habit.