Smile Gallery
Dental Implants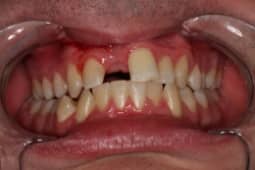 BEFORE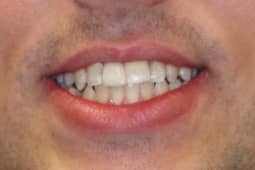 AFTER




Onlays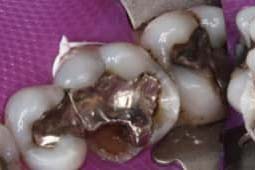 BEFORE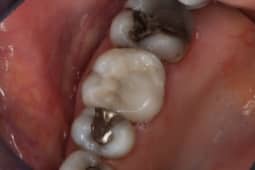 AFTER




Full Arch Porcelain Restoration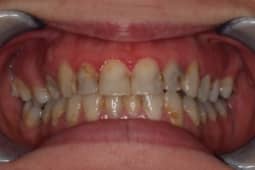 BEFORE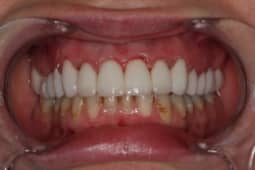 AFTER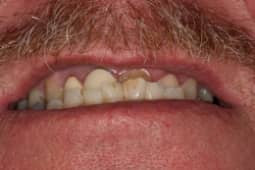 BEFORE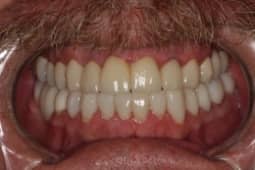 AFTER

CareCredit
CareCredit is a healthcare credit card designed for your health and wellness needs. Pay for the costs of many treatments and procedures through convenient monthly payments.
Our patients leave smiling


Wonderful Staff and Pratice you guys made my visit humble and calm . I like your honesty and above all the interst in your patients for the best chioces for a better health for the teeths

Ezequiel P.



Great caring service! I've been a patient of Baystate Dental for over 30 years and have always been satisfied. Thanks!

Robert H.



Always a great experience, the staff is always accommodating and friendly. The doctor and hygienist are knowledgeable and efficient.

Abraham R.



At Baystate Dental of Westfield you are welcomed at type door and given fantastic customer experience and dental advice throughout your visit. The dental hygienist that took care of me was very knowledgeable and social. The dentist was very friendly as well, and introduced himself to me before inspecting my teeth. Great Dentist in Westifield. Highly recommended.

Dean O.



Going to the dentist can be an anxiety-inducing experience for me. Baystate Dental immediately gave me the opposite feeling. The dentist is down to earth and takes time to explain everything in detail. The assistants and the receptionist are all very pleasant. I feel very comfortable at Baystate Dental and I would highly recommend them to anyone.

Dawn H.



Great people doing amazing work. In Western Mass, this is the place to go for Dental Care. Grateful for their service.

Jimmy C.



Went here for my first time today and I was very impressed with both the atmosphere and service. The waiting room was very clean and the staff are friendly, explain things thoroughly and make you feel comfortable. The entire office was immaculate and the exam itself was quite pleasant. They are considerate about your comfort and want to make sure you understand everything before you make any decis…

Christina B.



The best doctor and staff ever!

Luella K.



The staff was very warm and inviting from the moment we walked through the door. Jill our hygienist does a amazing job and is so patience. Sarah the assistant is understanding and pleasant, very knowledgeable. Dr Park does an amazing job with kids and has a heart of gold. I will be telling everyone I know to go to Baystate Dental in Belchertown.

Sarah A.



Love it here! My kids and I always have the best experience, everyone is very patient, kind and caring towards my little ones. Their fears are always put at ease and they always leave with big smiles! Highly recommended!

Kim M.



Very pleasant and nice to patients! Both hygienist and doctor respect your time and other plans you may have for the day!

Rosina S.



My first experience at Baystate Dental in Westfield was great! From the office staff to the hygienist to the dentist, all were friendly and helpful.

Kim J.



My daughter is nervous in any kind of medical environment. The staff was so cheerful and friendly, from the front desk to the assistants, hygienist, to the dentist. Everyone did their best to make her feel at ease. She was allowed to sit on my lap for the entire visit, and relaxed more and more as everyone prepared her for what they would do and made it all seem very fun. Thank you!

Marcy G.



This is a great dental office. They offer a variety of services and I have never had to wait more than 5 minutes to get called in. The staff is very polite. I had a tooth pulled by Dr. Haluch last year and had a lot of anxiety about it and he made is a very unstressful experience for me. Their hygienists that do the cleanings are always very thorough and helpful too and checking out is a snap.

A U.



Very nice stuff and experienced doctors.

Yuliya Y.



Wonderful place and people, I am wicked afraid of the dentist but they all made me feel comfortable

Crystal H.



The best ever, can't thank Dr. Haluch and his amazing staff enough. Thank you so much…

Jeffrey T.



Very professional office and staff.

John S.



Amazing dental experience, such state of the art technology and equipment; cameras and lights that actually showcase your teeth, in real time! The dentist and other staff were highly professional and knowledge. The prices were very reasonable. I highly recommend this experience!

JoElla T.



I usually go to the one in Wilbraham but Northampton is closer to work so I tried them for a cleaning. They were great! Friendly staff and through cleaning. I'm now booking my appointments there for the convenience because both locations are great!

Ann S.